During the Soviet Civil War (1918-1922) they were faced the "Red Army", formed by the communists and revolutionary in the power, with the composed, "White Army" by conservatives and favorable liberals to the monarchy and contrary socialists to the Bolshevik revolution, next to the United Kingdom and France (The Triple Entente).

Giorgio Perosio son of Alessandro, journalist and correspondent of the agency Osvag worked in the zone of Kuban accompanying to "White Army", first of the general rebellious Anton Ivanovich Denikin, and then since the spring from 1920 of the baron czarist Pyotr Nikolaevich Wrangel defeated and fled in November of 1920.

Giorgio was arrested and condemned to prison December 12, 1924 to Prision of Solovki.




Gral. Anton Denikin (1872-1947).
Solovki is a shortened name for the Solovetsky Islands, White Sea, Russia.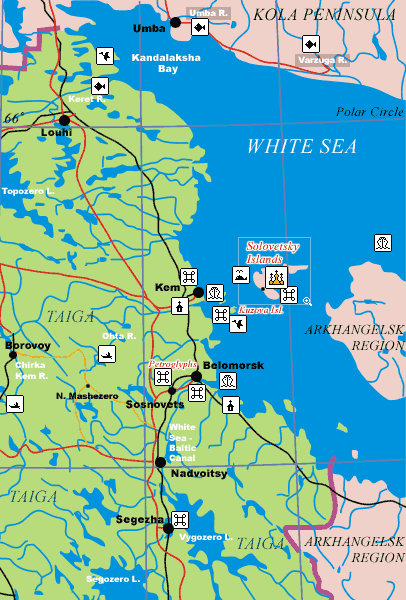 Solovetsky Islands.

Solovetsky Archipelago is situated in the western part of the White Sea, less than 100 miles from the Polar Circle, and consists of 6 big and many small islands. The biggest is the Greater Solovetsky Island, on which the sadly famous medieval monastery stands.

Historically it has been a location of the famous Russian Orthodox Solovetsky Monastery Complex, which repelled foreign attacks during the Time of Troubles, the Crimean War, and the Russian Civil War

.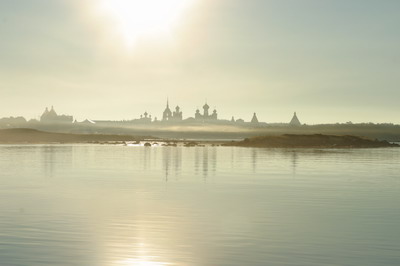 Monastery and Prision of Solovki.
Solovetsky Monastery was founded in the late 1420s by monks Gherman and Savvatiy of Kirillo-Belozersky monastery.
It was one of the first "corrective labor camps", a prototype of the Gulag system.
After the Bolshevik Revolution, the Soviet authorities closed down the Monastery and incorporated many of the buildings into Solovki, one of the earliest forced-labor camps of the Gulag during the 1920s and 1930s.
The camp was mainly used for cutting trees, and when the trees were gone, the camp was closed.
In a note to the Company of Aid al prisoner politico of the Red Cross (in file of the library of the Monastery and former Prision of Solovki) demanded aid:
I am Italian, relative of the Perosio composer and the journalists Giovanni and Giulio Perosio. I extremely need dress (the clothing absolutely was torn), and underclothes, I can eat but I need citric acid, like means anti-escorbuto.
I follow in Solovki by three years and I do not have money, request to ask for before the Italian Consulate aid and on the warning to my relatives in Italy, in Rome or Genoa. I have been condemned because in 1919 served at army of general Denikin in cable agency. I was of profession journalist .
Georgiy Perosio.
In the year 1928 the Red Cross is directed and obtains a reduccion of the grief.
Sources:
Document strokes from the following files : Gosudarstvennyj Archiv Rossijskoj Federacii (Moscow) GARF f. 8409, op.1 d. 77.
Bibliography.
1.-"Reflections on the Gulag"
With a documentary appendix on the italian victims of repression in the USSR
Authors: Elena Dundovich, Francesca Gori, Emanuela Guercetti.
2.-"Gulag - Storia e memoria"
Editori: E. Dundovich, F. Gori, E. Guercetti
Editorial Feltrinelli Editore IT

http://www.solovki-monastyr.ru/biblioteka011.htm